We like to think of ourselves as rabdomanti del vino, or 'wine diviners.'
VillaNova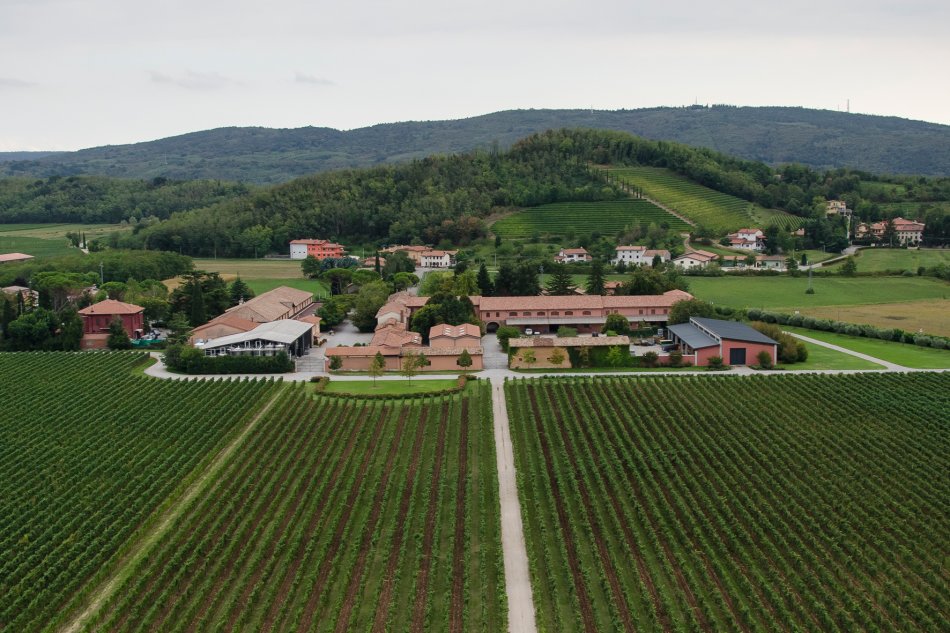 What were you doing on April 5, 1499?

Originally this winery produced Monte Cucco wines because the vineyards are in the Monte Cucco hills. After some years, Italian Tuscany laws designated Monte Cucco a DOC of Tuscany, so the use of "Monte Cucco" as a wine name was no longer possible. And so the name became "RONCO CUCCO" meaning vineyards on the top of the hill Monte Cucco. The word Ronco in Italian/Friulan means the top of a hill.

Wine Diviners

This concept, this image represents in a graphic fashion the amount of striving, of passionate commitment, and of sheer stubbornness that one needs in order to do well as a winegrower.

The reason? It is true that a wine must be the offspring of a naturally-blessed growing area, but it is even more true that a special wine can only come into being as the creation of firm, experienced hands that know how to take full advantage of a millennia-old tradition.

With the benevolent gaze of nature and the ceaseless labour of man as guides, this is the only path that will bring to light and into existence a treasure that is often hidden away, guarded jealously in the bowels of the earth.

Yes, in real life, the diviner goes in search of just water. But the world of wine is not composed simply of objective realities; it also holds, in addition to much striving, so much poetry and arcane alchemies...

This has been our world, our labour, since the winery was established on April 5, 1499.

And the treasure hunt goes on…

The Cellar

Everything that the Tenuta produces encloses in itself two noble qualities, a character classic to this growing area and to this history, and the international stamp of its quality and of its appeal.

Thus, the carefully-selected grape varieties, nurtured in the two DOC areas of Collio and Isonzo, create the various portfolios of wines that satisfy the demands of every taste, as the Tenuta constantly strives to marry together ancient traditions with the most up-to-date production practices and technologies. In order to ensure the highest standards of healthfulness, quality, and longevity requested by the international market, all of the wines are produced and stored in stainless steel, while the barrel room is reserved only for the most exclusive wines.