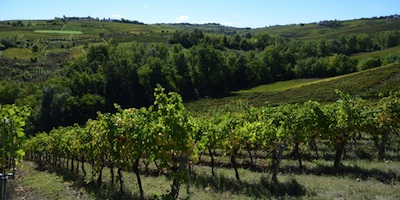 Cantine Francesco Montagna was among the first wine producers to be established in the Oltrepo Pavese zone, which is located in Lombardy. The winery has been transforming grapes into wine with increasing expertise and unchanged zeal for over a century. It boasts a long history in Broni, the ancient village with a great wine-making tradition.
This territory produces universally esteemed red and white wines with superb bouquets. Cantine Francesco Montagna has been producing wine since 1895. Today, its vineyard, which covers a plot of over 20 hectares, produces 500,000 bottles annually.

Besides producing the historical wines of the Oltrepo Pavese, the Berte' Cordini family has chosen the best grapes from the area for a line that bears the family name Berte' Cordini. This is flanked by "Viti di Luna" - meaning "moon grape vines". The name and flavor pay homage to the magical, vital and natural energy that only the best wine awakens.

The Oltrepo Pavese tradition and the DOC wines of Cantine Francesco Montagna are a perfect century-old match.