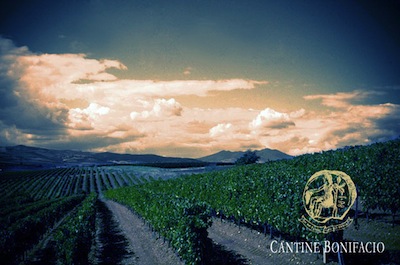 Basilicata, in southern Italy, is a region whose name crops up only very rarely in wine circles. Winemaking in Basilicata dates back over a thousand years. While in central and northern Italy it was the Etruscans and Romans who pioneered local winemaking, in the south this task was largely undertaken by seafaring Greeks.

Basilicata may not be a particularly affluent region, yet it is rich in natural beauty. It features stunning mountain and hill ranges. In fact it is one of the most mountainous regions in Italy.

Compared to the rest of Italy, the total wine production in Basilicata is very small.

Bonifacio Cellars are located in the heart of the vineyards in a location which boasts the major production of Aglianico del Vulture, ideal for soil quality and climatic conditions, and the production of the historic vine Aglianico del Vulture. The aim of our company is to bring a high quality wine in niche markets.

All work performed within the company is carried out by the whole family for three generations, working with passion and tradition in order to get a product that points to excellence.